Editor-in-Chief
Ignacio Ferreira-González
Acting Head of Cardiology Department at the Cardiology Department of Hospital Vall d'Hebron, Barcelona. Coordinator of the Epidemiology Unit of the Cardiology Department at Hospital Vall d'Hebron. Head of CIBER Group of Epidemiology and Public Health, Barcelona.
Associate Professor, Dept. of Medicine, Universidad Autónoma, Barcelona.
Conflicts of interest
Contact Email:
rec@revespcardiol.org
Associate Editors
Emad Abu-Assi

Miguel Ángel Arias

Pastora Gallego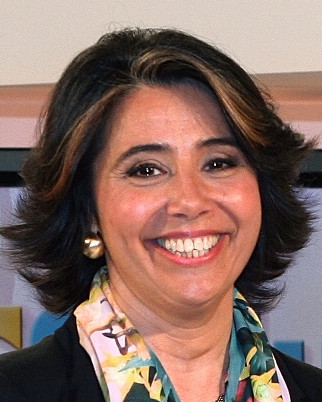 Ángel Sánchez-Recalde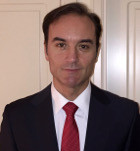 Former Editor
Juan Sanchis *

Consulting Editor
Valentín Fuster
Honorary Board
Luis Alonso-Pulpón
Enrique Asín
José Azpitarte
Antonio Bayés de Luna
Vicente Bertomeu
Juan Cosín-Aguilar
José M. Cruz
Eduardo de Teresa
Miguel Gil de la Peña
Leandro Plaza
M. Jesús Salvador
Federico Vallés
ICT Consultant
Pablo Avanzas
Editorial director
Iria del Río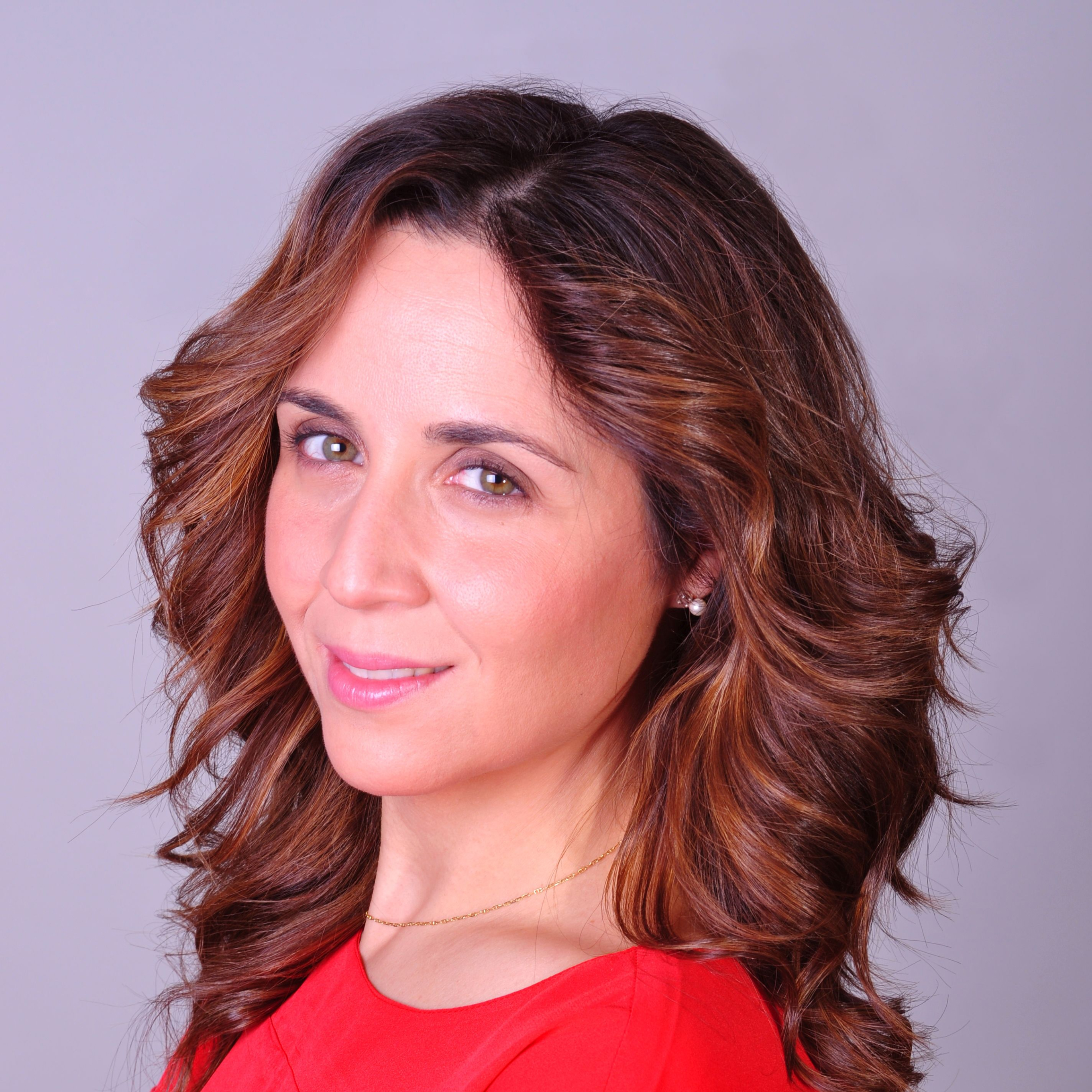 BA in Journalism, Universidad Carlos III, Madrid, and BA in English, University of Valladolid. Masters in Strategic Management and Policy of Tourism Destinations. Council Member on the Committee on Publication Ethics (
COPE
) 2017-2019. Iria has international experience in areas of publishing and communication. Her interests include literature and current affairs.
Contact Email:
idelrio@secardiologia.es
Editorial Coordinator
Eva M. Cardenal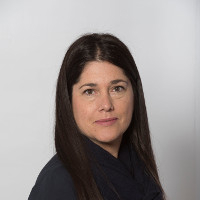 Language Coordinator
María González Nogal
MA in Classical Studies and BA(Hons) in Humanities, Open University, UK. BA in Linguistics, Universidad Complutense, Madrid. DiPSI medical and legal, College of North West London, UK. IoL DipTrans (Humanities and Social Sciences), University of Westminster, London, UK.
Contact Email:
mgonzalez@secardiologia.es
Communication and ICT Coordinator
Belén Juan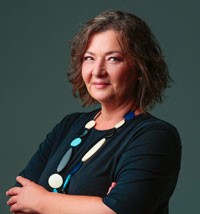 BA in Information Sciences, University of Navarra; Master's Degree in TV Journalism (IEEA) and International Master's Degree in Books and Literature for Children and Young People, Autonomous University of Barcelona. Belén has developed her career as a journalist and provider of publishing services in agencies, journals, TV, Publishers, and online media.
Contact Email:
bjuan@secardiologia.es
Editorial Assistant
Helena Gómez-Lobo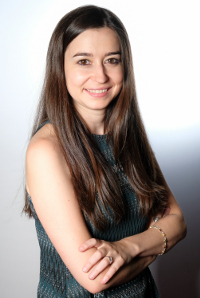 English Edition
Gail Craigie

Gail Craigie graduated from Southampton University with a degree in Spanish and Linguistics and has spent the last 20 years translating and editing medical and scientific texts. Currently she divides her time between London and Barcelona.
Scott Wilson

Medical editor, writer and journalist based in St Andrews, Scotland. He received a PhD from the Department of Medicine at the University of Dundee, Scotland in 1992 and over the past 20 years has worked in the Netherlands, Spain and the UK with a range of medical and scientific publications, including the Bulletin of the World Health.
Translators English Edition
Simon Bartlett
Helen Casas-Chihoski
Celine Cavallo
Kevin Clayton
Simon Coxon
Emma Goldsmith
Jane Marshall
Martha Messman
Greg Morley
Advisory Board
Fernando Alfonso *
Xavier Bosch
Francisco Fernández-Avilés
José R. González-Juanatey
Andrés Íñiguez
José López-Sendón
Emilio Marín-Huerta
Fernando A. Navarro
SEC Executive Committee
Manuel P. Anguita
Héctor Bueno
Ángel R. Cequier
Beatriz Díaz
Marta Farrero
Juan J. Gómez-Doblas
María T. López-Lluva
Carlos Macaya
Nicolás Manito
Julián Pérez-Villacastín
Rafael Vidal
Associations and Working Groups of the SEC
Albert Ariza
Clara Bonanad
Raquel Campuzano
Óscar Cano
José M. Gámez
José González-Costello
Luis J. Jiménez-Borreguero
Javier Jiménez-Candil
Juan Jiménez-Jáimez
Raúl Moreno
Joaquín Rueda
Isidre Vilacosta

Editorial Board
Finn Akerström
Arístides Alarcón
Josep M. Alegret
Jesús Almendral
Manuel Almendro
Joaquín Alonso
Miguel Álvarez
Ignacio J. Amat
Juan Ángel-Ferrer
Javier Aranceta
Pablo Avanzas
Enrique J. Balbacid
Jordi Bañeras
Alfredo Bardají
Eduardo Barge
José A. Barrabés
Roberto Barriales *
Vivencio Barrios
Víctor Bazán
Javier Bermejo
Vicente Bodí
Araceli Boraita
Ramón Bover
Montserrat Bret
David Calvo
Francisco E. Calvo
Naiara Calvo
José A. Carbonell
Manuel Carnero
Juan Caro*
Amelia Carro *
José Casasnovas
Marinela Chaparro
Luciano Consuegra
Alberto Cordero
Juan Cosín-Sales
Eliecer Coto
David Couto *
Ignacio Cruz
Regina Dalmau
Tomás Datino *
José M. de la Torre *
M. Jesús del Cerro
Juan F. Delgado
Javier Díez
David Dobarro
Laura Domínguez-Pérez
Alberto Domínguez-Rodríguez
Laura Dos
Sonia Eiras
Carlos Escobar
M. Pilar Escribano
Alberto Esteban-Fernández
Arturo Evangelista
Lorenzo Fácila
Ángel Fernández
José A. Fernández-Díaz
Carlos Fernández-Palomeque
Covadonga Fernández-Golfín
Nuria Fernández-Hidalgo *
José L. Ferreiro
Adolfo Fontenla
Eduardo Franco
Xavier Freixa
Enrique Galve
Miguel A. García-Fernández
Rocío García-Orta
Ignacio García-Bolao
Luis García-Guereta
Xavier García-Moll
Pablo García-Pavía *
José García-Robles
Juan R. Gimeno
Javier Goicolea
José J. Gómez de Diego
Manuel Gómez-Bueno
Joan A. Gómez-Hospital
Álvaro González-Rocafort
Esteban González-Torrecilla
Teresa González-Alujas
José Guerra
Enrique Gutiérrez-Ibañes
Gabriela Guzmán-Martínez
José M. Hernández-García
Felipe Hernández-Hernández
Rosana Hernández-Antolín
Manuel Jiménez-Navarro
Alfonso Jurado-Román
Rosa M. Lidón
Pablo Loma-Osorio
Estéban López de Sá
Teresa López-Fernández
Ramón López-Palop *
Íñigo Lozano
María Luaces
Begoña Manso
Pedro Marcos-Alberca
Francisco Marín
Manuel Martínez-Sellés
José L. Merino
Emilio Monguío
Lorenzo Monserrat
Cesar Morís
Luis Nombela
Julio Núñez
Iván Núñez-Gil
José M. Oliver
Joaquín Osca
Julián Palomino
Manuel Pan
Domingo A. Pascual
Pablo Pazos
Rafael Peinado
Leopoldo Pérez de Isla
Armando Pérez de Prado
Jesús Peteiro
Francisco Portela
Juan Quiles
Sergio Raposeiras
Luis Rodríguez-Padial
Moisés Rodríguez-Mañero
Ramón Rodríguez-Olivares
José Rodríguez-Palomares
Ricardo Ruiz-Granell
Juan M. Ruiz-Nodar
Manel Sabaté
Rafael Salguero
Luisa Salido
Pablo Salinas
José A. San Román
Gloria Santos
Inés Sayago
Javier Segovia
Jacobo Silva
Alessandro Sionis
Marta Sitges
Javier Soriano
Mayte Subirana
M. Teresa Tomé
Ana Viana
Raquel Yotti
Juan I. Zabala
Esther Zorio
Javier Zueco

Methodology and Biostatistics Consultants
Carlos Brotons
Roberto Elosua
Fernando García
Eladio Jiménez-Mejías
Esther López
Jaume Marrugat
Javier Muñiz
Eduardo Núñez
Aida Ribera-Solé
Fernando Rodríguez-Artalejo
Miguel Rodríguez-Barranco
Marta Roqué i Figuls
Xavier Rosselló
Ángel Salgado-Barreira
International Editorial Board
Rafael Alonso (Reino Unido)
Pablo I. Altieri (Puerto Rico)
Giuseppe Ambrosio (Italia)
Dominick J. Angiolillo (EEUU)
Kaduo Arai (Venezuela)
Juan J. Badimón (EEUU)
Adrian Baranchuk (Canadá)
Helmut Baumgartner (Alemania)
Serge Boveda (Francia)
Matthias Briel (Suiza)
Pedro Brugada (Bélgica)
José M. Castellano (EEUU)
Bernard R. Chaitman (EEUU)
John G. Cleland (Reino Unido)
Ramón Corbalán (Chile)
Victoria Delgado (Holanda)
Philip J. Devereoux (Canadá)
Gerasimos Filippatos (Grecia)
Marcus Flather (Reino Unido)
Augusto Gallino (Suiza)
Bernard J. Gersh (EEUU)
Massimo Imazio (Italia)
Pedro Iturralde (México)
José Jalife (EEUU)
Mats Jensen-Urstad (Suecia)
Juan C. Kaski (Reino Unido)
Gervasio A. Lamas (EEUU)
Adelino Leite (Portugal)
Francisco Leyva (Reino Unido)
Héctor L. Luciardi (Argentina)
Manlio F. Márquez (México)
William J. McKenna (Reino Unido)
Julio A. Panza (EEUU)
Fausto Pinto (Portugal)

* Elite Reviewers. The Editors of Rev Esp Cardiol are indebted to these reviewers for their outstanding cooperation.