Article information
Abstract
Full Text
Bibliography
Download PDF
Statistics
Tables (3)
Table 1. Baseline Demographic, Socioeconomic, and Medical History Characteristics of Women and Men With Acute Myocardial Infarction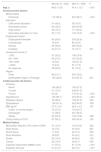 Table 2. Clinical Presentation, Patient and System Delays, Risk Stratification, and Management of Women and Men With Acute Myocardial Infarction
Table 3. Quality of Care According to the European Society of Cardiology Acute Cardiovascular Care Association Quality Indicators for Women and Men With AMI
Abstract
Introduction and objectives
Despite increased awareness of sex disparities in care and outcomes of acute myocardial infarction (AMI), there appears to have been no consistent attenuation of these differences over the last decade. We investigated differences by sex in management and 30-day mortality using the European Society of Cardiology Acute Cardiovascular Care Association quality indicators (QIs) for AMI.
Methods
Proportions and standard errors of the 20 Acute Cardiovascular Care Association QIs were calculated for 771 patients with AMI who were admitted to the cardiology departments of 2 tertiary hospitals in Portugal between August 2013 and December 2014. The association between the composite QI and 30-day mortality was derived from logistic regression.
Results
Significantly fewer eligible women than men received timely reperfusion, were discharged on dual antiplatelet therapy and high-intensity statins, and were referred to cardiac rehabilitation. Women were less likely to receive recommended interventions (59.6% vs 65.2%; P < .001) and also had higher mean GRACE 2.0 risk score-adjusted 30-day mortality (3.0% vs 1.7%; P < .001). An inverse association between the composite QI and crude 30-day mortality was observed for both sexes (OR, 0.08; 95%CI, 0.01-0.64 for the highest performance tertile vs the lowest).
Conclusions
Performance in AMI management is worse for women than men and is associated with higher 30-day mortality, which is also worse for women. Evidence-based QIs have the potential to improve health care delivery and patient prognosis in the overall AMI population and may also bridge the disparity gap between women and men.
Keywords:
Quality indicators
Acute myocardial infarction
Mortality
Women
Resumen
Introducción y objetivos
A pesar de una mayor conciencia de las disparidades en el tratamiento y los resultados entre mujeres y varones con infarto agudo de miocardio (IAM), no parece que en la última década se hayan atenuado estas diferencias. El objetivo del estudio es identificar diferencias por sexo en el tratamiento y la mortalidad a 30 días utilizando los indicadores de calidad de la Asociación de Cuidados Cardiovasculares Agudos de la Sociedad Europea de Cardiología para el IAM.
Métodos
Se calcularon las proporciones y los errores estándar de los 20 indicadores de calidad en 771 pacientes con IAM que ingresaron en el servicio de cardiología de 2 hospitales terciarios en Portugal entre agosto de 2013 y diciembre de 2014. La asociación entre el indicador de calidad compuesto y la mortalidad a 30 días se analizó por regresión logística.
Resultados
Significativamente menos mujeres que varones elegibles recibieron una reperfusión oportuna, tratamiento antiagregante plaquetario doble y estatinas de alta intensidad al alta y rehabilitación cardiaca. Las mujeres recibieron con menos frecuencia las intervenciones recomendadas (el 59,6 frente al 65,2%; p < 0,001) y también tuvieron una puntuación más alta del riesgo GRACE 2.0 ajustado por la mortalidad a 30 días (el 3,0 frente al 1,7%; p < 0,001). Se observó una asociación inversa entre el indicador de calidad compuesto y la mortalidad bruta a 30 días en ambos sexos (tercil de mayor rendimiento en comparación con el menor, OR = 0,08; IC95%, 0,01-0,64).
Conclusiones
El porcentaje de mujeres que recibieron tratamiento óptimo en el IAM fue menor que el de varones y se asoció con una mayor mortalidad a los 30 días. Los indicadores de calidad basados en directrices tienen el potencial de mejorar la prestación y el pronóstico de la atención médica de los pacientes con IAM en general y también de reducir la brecha entre mujeres y varones.
Palabras clave:
Indicadores de calidad
Infarto agudo de miocardio
Mortalidad
Mujeres
Article
These are the options to access the full texts of the publication Revista Española de Cardiología (English Edition)